Over 30 years ago, Armcon was established as a precast concrete company. As the company grew, Armcon's mission evolved, with a renewed focus on advancing concrete delivery throughout the UK. Over the years, Armcon transitioned from its roots in precast concrete to become a pioneer, and leader in the volumetric concrete market for the last two decades. With a wealth of experience accumulated in the concrete industry and the transition to an employee-owned business in 2021, Armcon now finds itself uniquely positioned to leverage its expertise and expand its product range.
This new strategic direction will propel Armcon into diversifying its offerings, ultimately solidifying its position as the premier provider of concrete equipment in the UK. The initial phase of this strategic plan has been successfully implemented, marked by the acquisition of two significant dealerships. Armcon is now the authorised Terex Proall Dealership for the Northern region of the UK, which includes Wales and Scotland. Additionally, the company has secured the Constmach batching plants and silos Dealership for the entire UK market.
We are exceedingly enthusiastic about these new Dealerships as they enable us to provide our customers with the most advanced and superior equipment in the concrete market, building upon our decades-long journey from precast concrete to the forefront of concrete delivery advancement.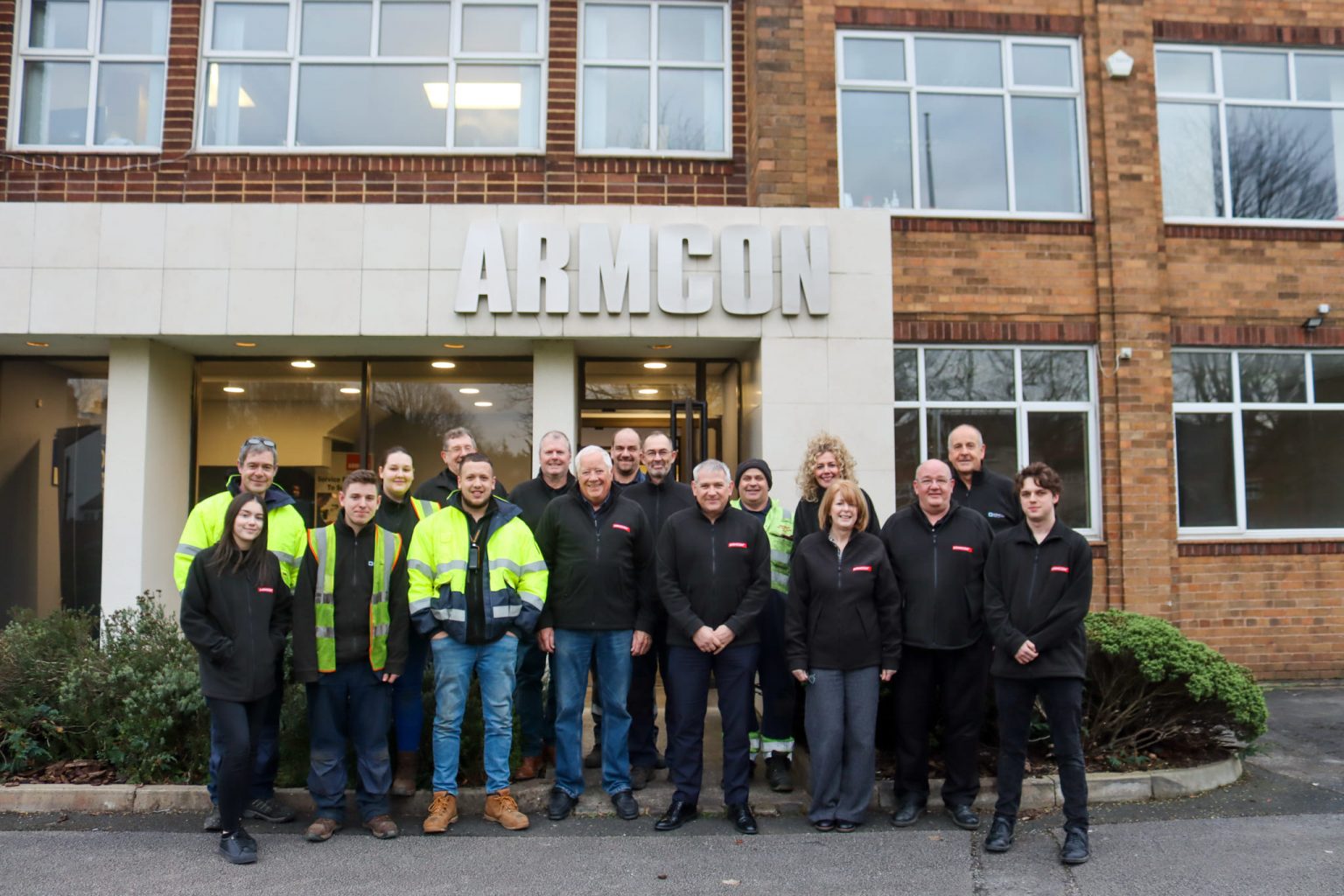 With over 30 years of experience in the concrete industry, Armcon understands the importance of efficient concrete delivery to meet your business needs. As pioneers and leaders in the volumetric concrete market for the past 20 years, we are here to guide and support your business, whether you're a startup venturing into the industry or an established company seeking diversification. Armcon boasts a team of experts ready to provide quality advice, support, and the necessary equipment. From initial specifications to ongoing maintenance, as well as assistance with business setup and financing, we have you covered. Our facilities benefit from the 5-acre site in Cheshire, enabling us to offer convenient drive-in repairs, a comprehensive refurbishment program, and a £1 million inventory of parts to ensure your mixer is always primed for concrete production.
Trust Armcon for reliable solutions that drive your business forward.
Find out what we can do for you and your business.